WATCHING
- Lighting Designer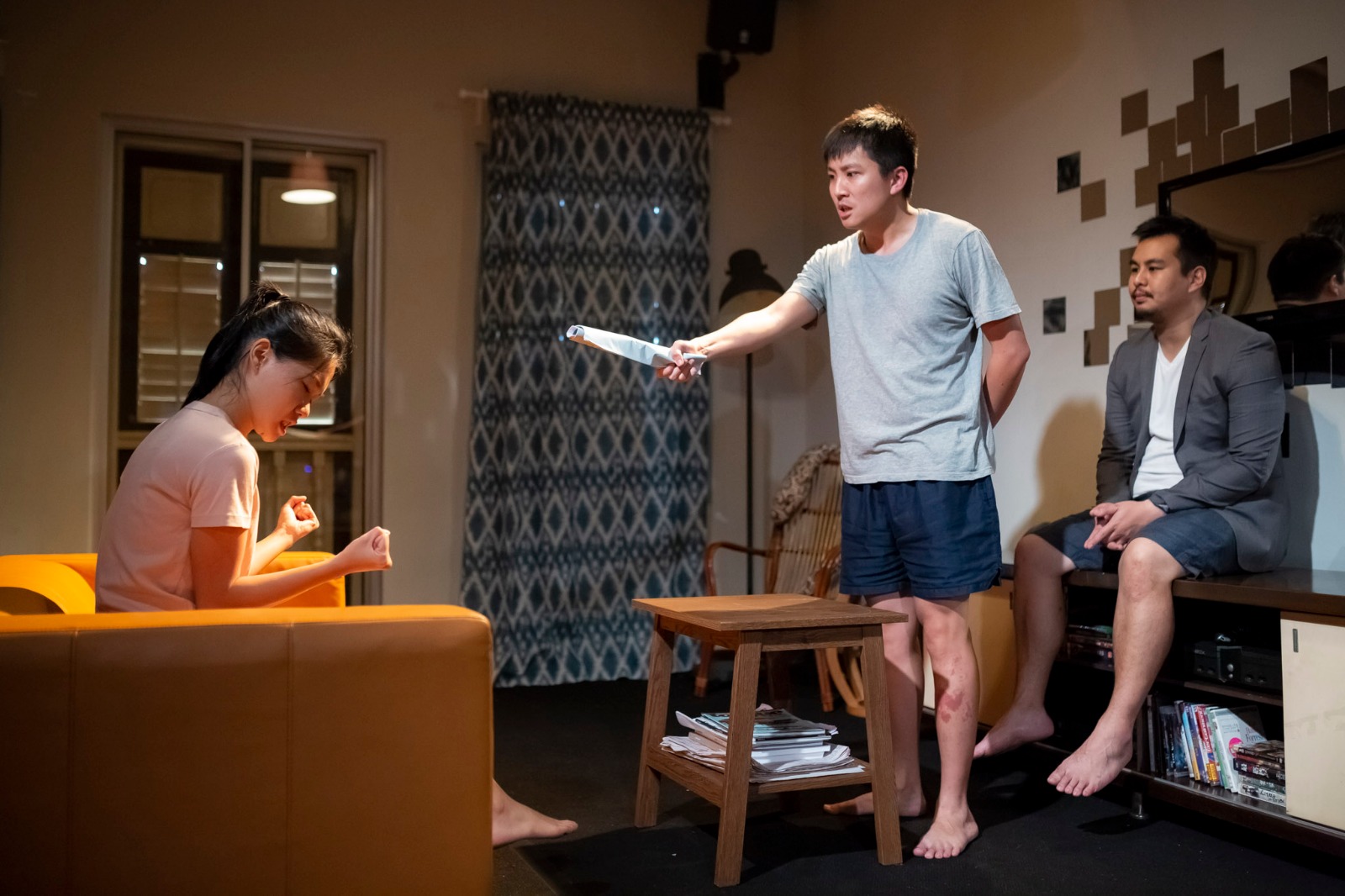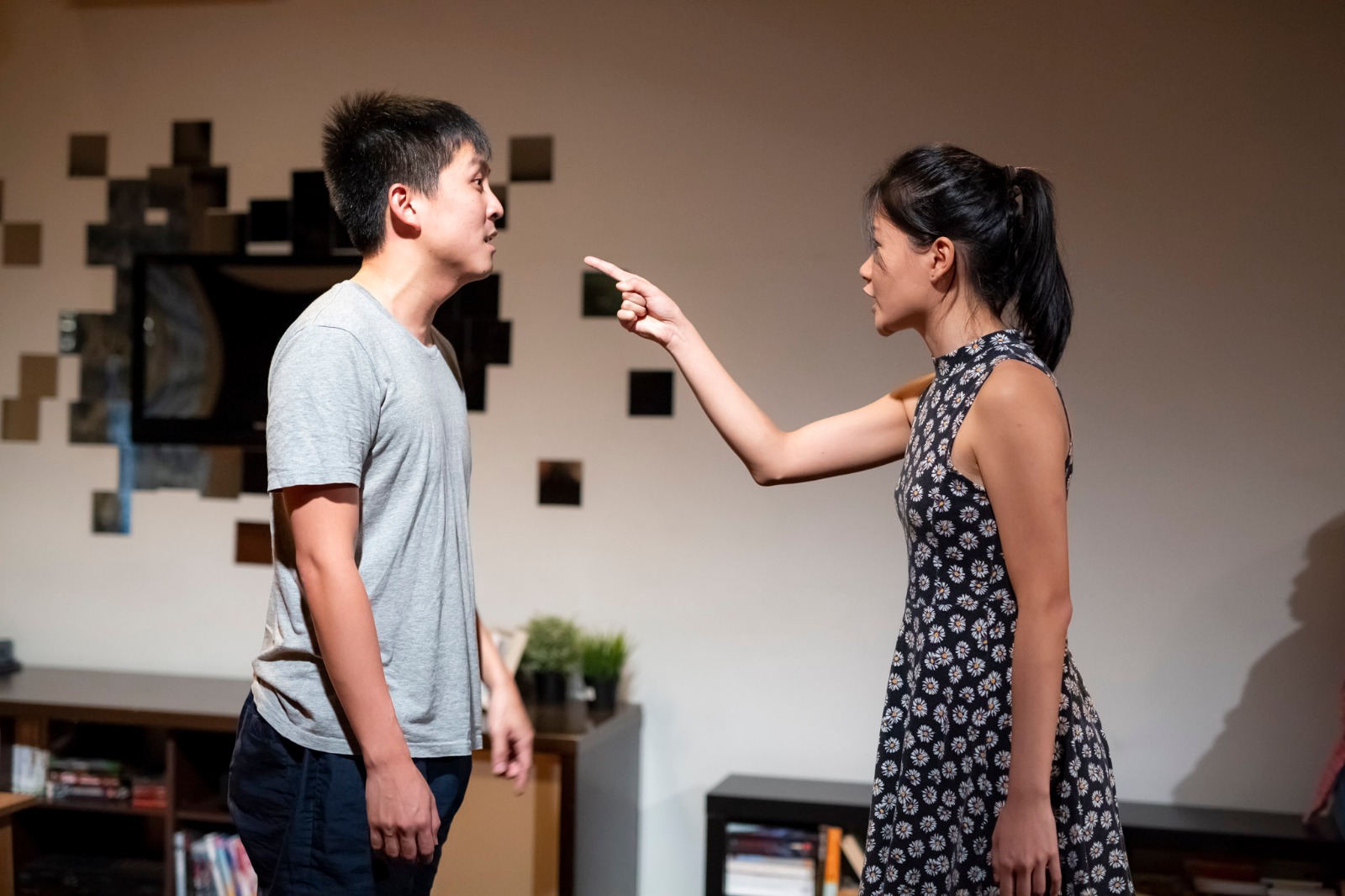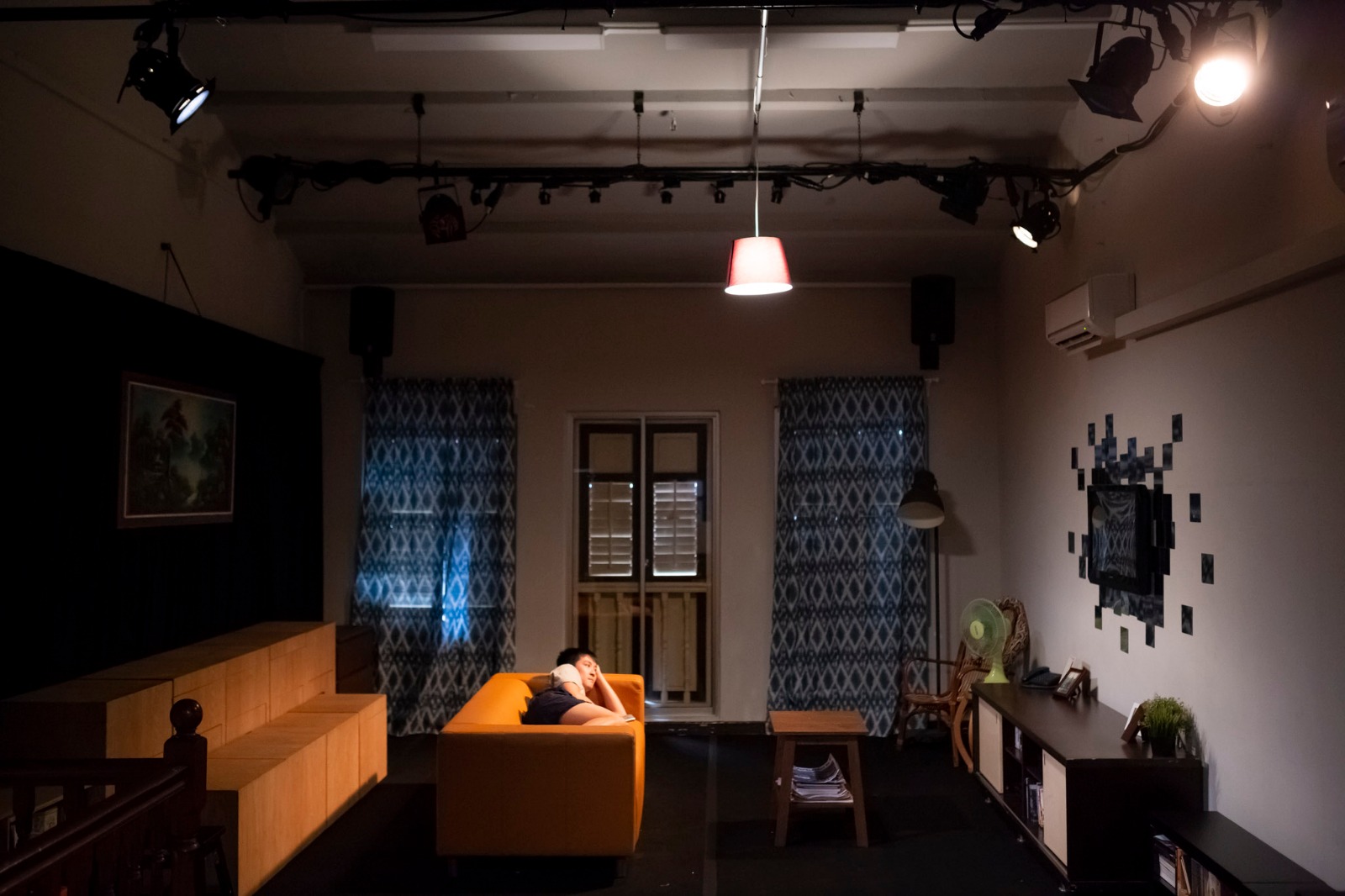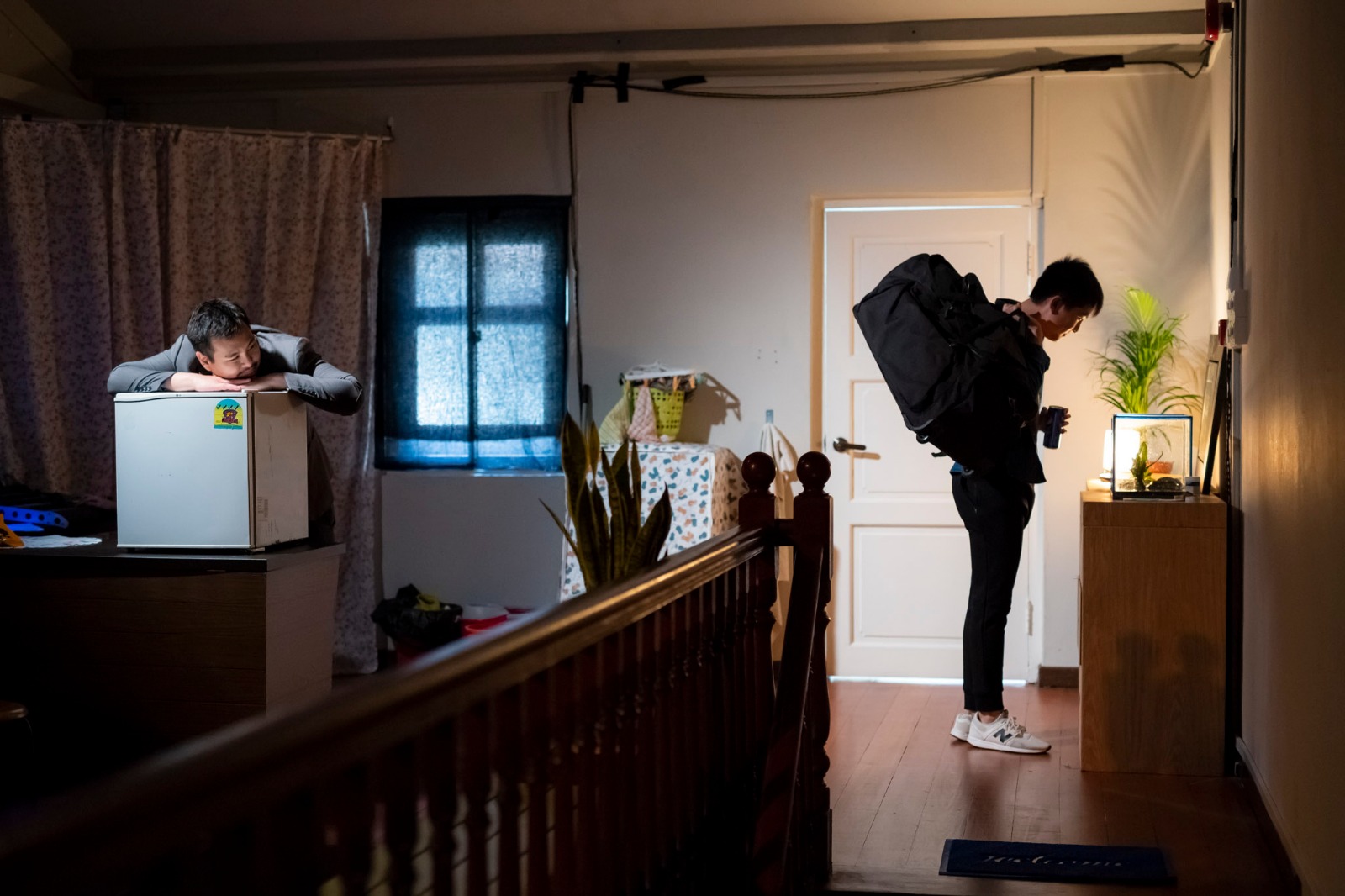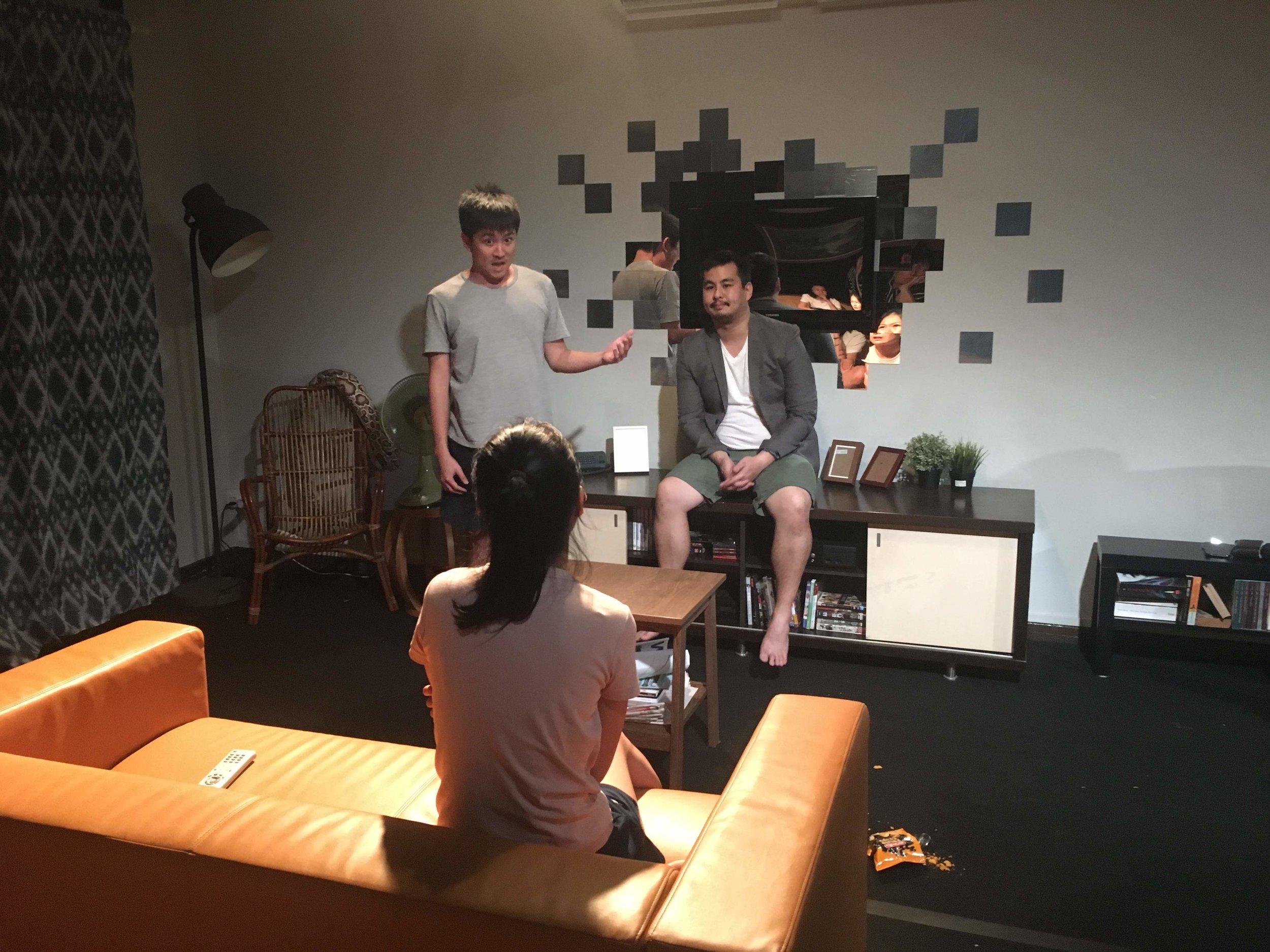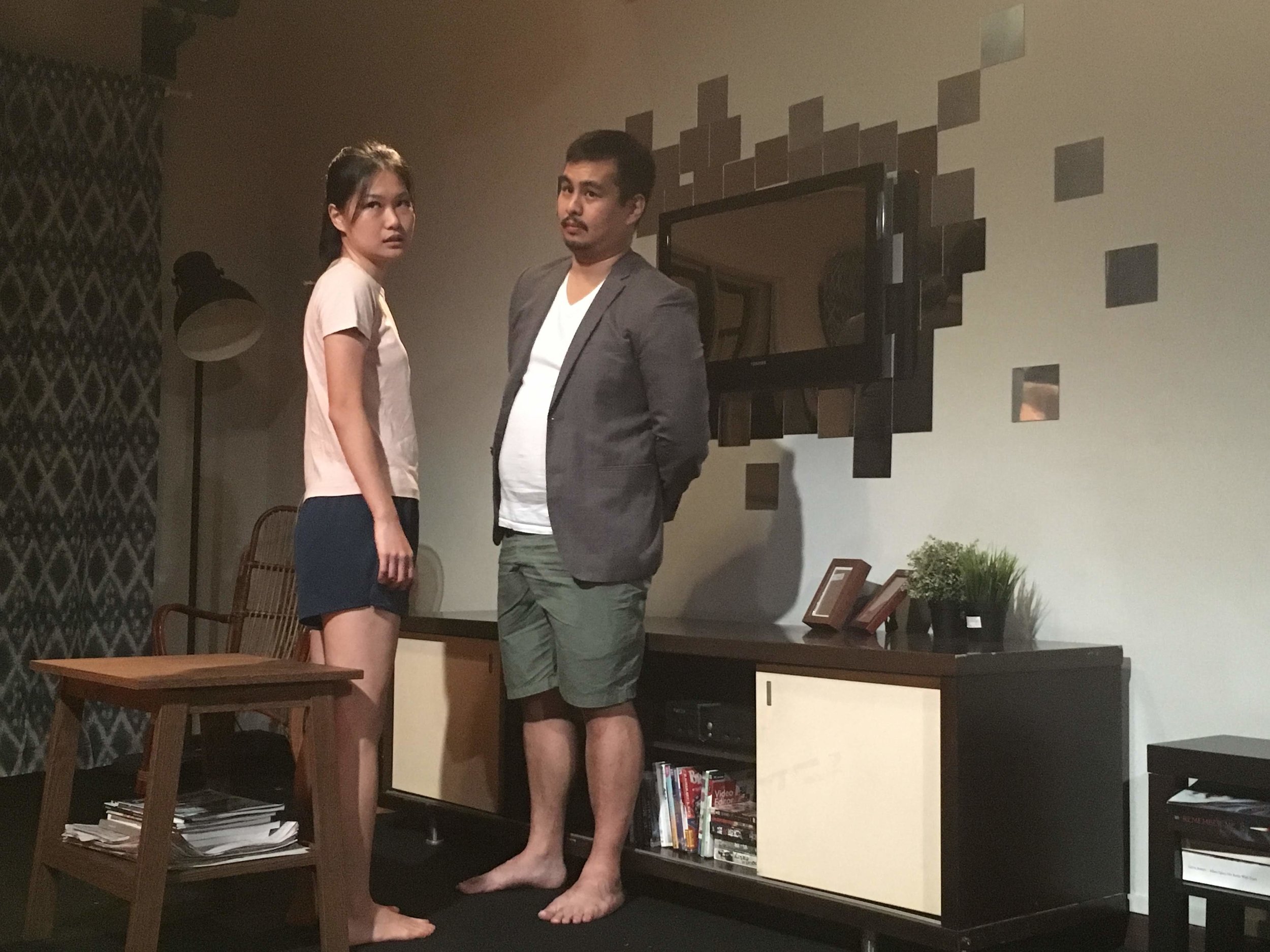 This production was nominated for Best Lighting in the The Straits Times Life Theatre Awards 2019.
Watching, which ended its run on Oct 6, transforms the upper storey into the interior of an HDB flat, where the audience is not just in proximity to the set designed by Vivien Lau, but part of it. The viewer is ushered to a spot and informed whether she is a book, DVD player or fly on the wall.

Yes, lighting design by E-Hui Woo is somewhat inspired by Poltergeist at times and the sound design by Vick Low neatly uses the horror-movie staple of TV static to underscore Cancio's dialogue. Still, it is impossible to be frightened of the TV's pop psychology banter (gained from the many channels the TV is able to play), as it goads Tony into being honest with himself.

Watching hits the sweet spot by underscoring the rationality of Tony's worries, as well as the irrationality of fearing that his family will forget him. It deserves to be seen again on a slightly bigger stage - just not too big, lest that dilutes the intimacy.